Thursday, August 31 – 8:00pm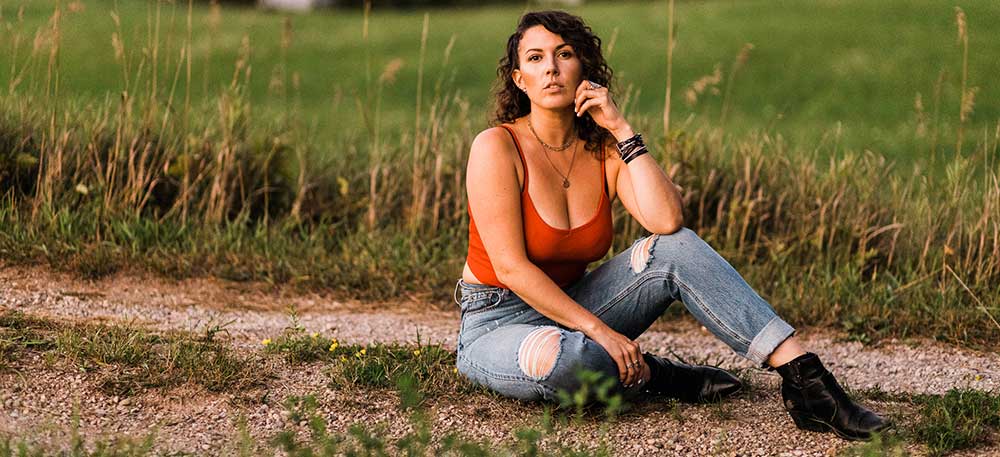 JESSIE T packs a punch – she's the kind of girl you can take home to mama but she'll also bring a bottle of tequila to Thanksgiving dinner. Jessie's FACTOR funded debut album "Reckless Heart" was released September 2016 and produced by award-winning producer J. Richard Hutt (Northern Pikes, Tom Cochrane, Jamie Warren). She released 4 singles from this project, with the third "Helbound" reaching #100 on the BDS charts.
With the mind of a songwriter and the heart of a performer, her music walks you through finding love, experiencing heartbreak and looks at everyday human experiences from a different and more intimate perspective. This album helped solidify Jessie as a competitor in the music industry and plant her roots within Canada's country music scene.
Whether performing live or virtually, Jessie leaves it all on the stage. Since moving from Kingston to Kitchener in 2012, Jessie has been headlining venues and festivals across Ontario, most notably performing Manitoulin Country Fest (2019), JUNO Host City Music Exchange (2019), Trackside Music Festival (2018) and KW 50th Oktoberfest alongside Dallas Smith
for a duo performance of Smith's hit song 'One Drink Ago' (2018).
Jessie has also played stages alongside some of the best in Canadian country music including Paul Brandt, Jess Moskaluke, James Barker Band, The Reklaws, Michelle Wright, Adam Gregory, Steve Wilkinson (The Wilkinsons), and Beverley Mahood (LACE). Most recently, she has joined Jason Blaine 's band as a background vocalist supporting his 2022 shows. Jessie T is releasing her highly anticipated second studio album in spring 2023. "This is the album that I've always wanted to release," says Jessie, "I'm very excited for this new music to be heard and to share more of myself with all of you".