If you are 6 to 21 years of age as of January 1, 2023, you can become a 4-H member. The 4-H program provides you the opportunity to grow by developing self-confidence, responsibility and leadership skills. When you join 4-H, you have many opportunities open up for you. You become part of a local club with other 4-H members and volunteer adult leaders. 4-H clubs hold regular meetings to learn about a 4-H topic. The 4-H program has a variety of different 4-H projects to choose. To start a 4-H club or become a 4-H member or leader visit the 4-H Ontario website.
---
The Essex County 4-H Association Achievement Days
Thursday: Sheep – 4:00pm, Poultry – 7:30pm
Friday: Swine – 9:00am, Beef – 10:30am
Sunday: Dairy – 10:00am
4-H EDUCATIONAL DISPLAYS
Each 4-H Club may enter one educational display.
The top two displays overall will be indicated with special rosettes. All displays will receive $25.00.
The displays must be made by 4-H club members. The size must be within 3 feet wide, 30" deep and 3
feet high. Displays over this size will not be eligible for ribbons. All displays must be in place by 9:00 pm Wednesday, August 30th. The displays must be removed between 5:00 and 6:00 pm on Sunday. Space is limited and will be allocated to only those who registered in advance. Please contact Brenda Anger (519-791-8369) to register. Please call early as there is a limited amount of space.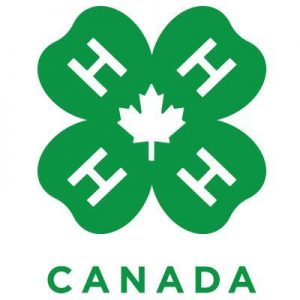 The displays will be judged on the following basis:
1. Attracts attention
2. Has an effective title
3. Is a suitable subject
4. Holds the viewer's interest
5. Conveys a message
6. General appearance
7. Workmanship
8. Displays 4-H Logo
Judging of the displays, prize money and ribbons provided by:
Colchester South & Harrow Agricultural Society
By Sleeth Family
In Memory of Orval Sleeth and his joy in the Barns at Harrow Fair
Best 4-H Poster from beef, dairy, sheep, and swine