Theme for 2024
"Grape Expectations"
Rules:
1. Participants must be in grades 6, 7 & 8.
2. Designs are to be done on a white 8 1/2″ x 11″ sheet of paper using the Harrow Fair Theme shown above.
3. Designs are NOT to be done on a computer.
4. Entry form must be submitted by Saturday August 26, 2023. Entry form is available HERE.
5. Prizes to be awarded are 1st – $20, 2nd – $15, and 3rd – $10
6. The winning designs will be displayed in the 2024 Harrow Fair Prize List.
7. DO NOT include Colchester South and Harrow Agricultural Society and Fair dates in your design.
2023 Winning Entries
1st – Ember Parks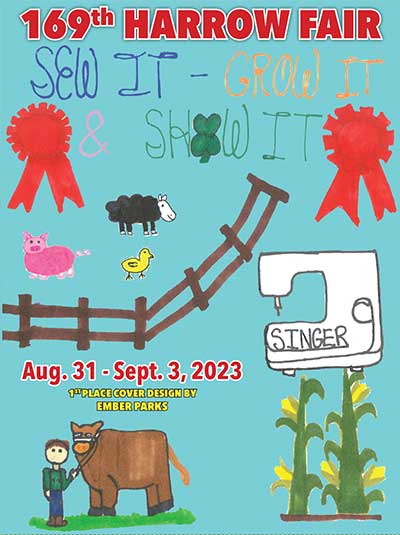 2nd – Mikayla Gelinas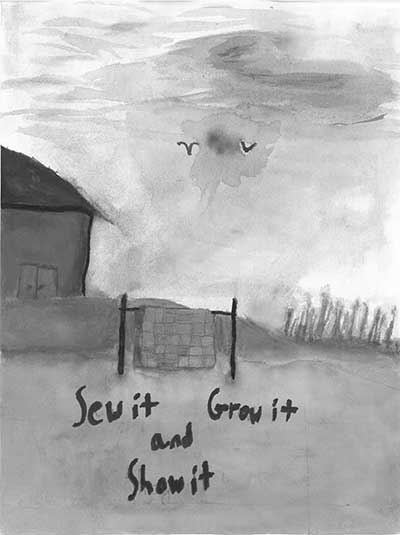 Be sure to stop in the Arts & Crafts Barn to see the students' work!
Look closely and you will be amazed at what you see!